ST. JOESPH, Mich. – Mysterious slabs of frozen sand are showing up on the shore of Lake .
They look more like on the bottom of the lake bed. But make no mistake, these solid chunks are the end result of freezing temperatures, powerful gusts and miles of coastline getting battered by Mother forces.
For Nate Voytovick, they're "just fascinating."
"We usually see it in the ," he said of the phenomenon. "Some years are more dramatic. It's pretty awesome."
Voytovick, who lives in St. Joesph in southwestern Michigan, was walking along the beach this week when he spotted the slabs of sand. He pulled out his camera and caught , which was shared by Storyful on YouTube.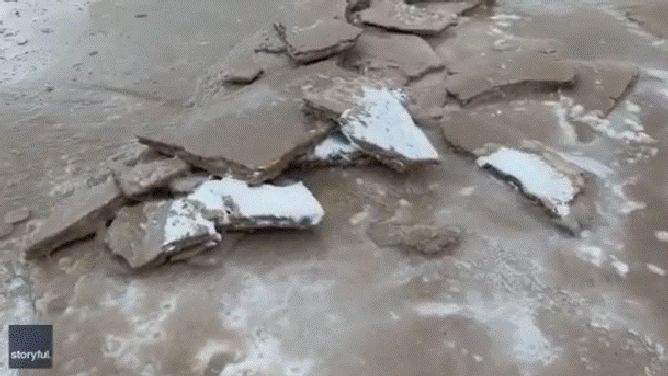 In the clip, hundreds of slabs of sand covered in and ice are scattered down the beach. The tide had pulled back when the video was taken, revealing a strip of the beach littered with chunks of sand. 
Voytovick, who works as a police officer, spends his parts of the Great Lakes with his . This time of year often brings the most interesting images.
"Every year, as wind blows across the lake, there's no friction to stop it, so it pushes the sand around," he said. "Then, once it freezes over, the sand locks in place."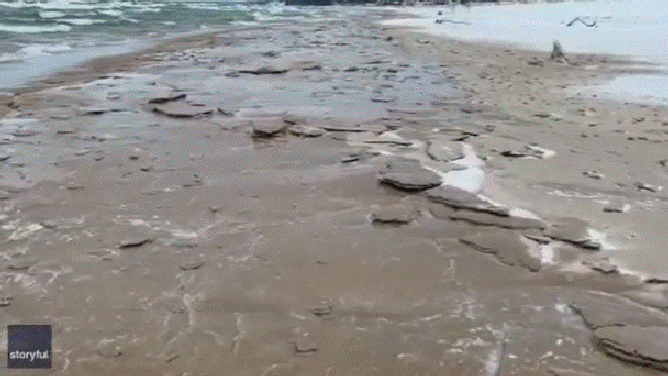 Water and wind continue pounding into the sand, breaking apart the frozen sections into smaller blocks, giving them the appearance of having just washed onto the shore. It's not the first time they've been spotted.
"I've lived here my whole life and I probably take it for granted," Voytovick said. "Every year, it's a little different. If there are stronger winds, you'd see even crazier sculptures."
That includes the of 2022.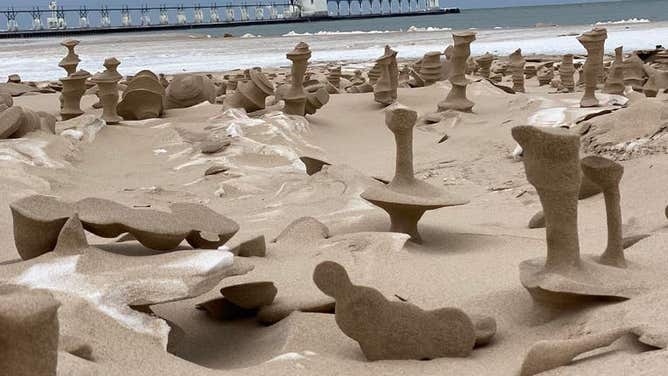 Last year, a similar set of circumstances gave way to another fascinating site: bizarre sand sculptures that looked like they were carved by humans. Instead, it was wind that blew through the sand, eroding away the less-frozen parts. 
They were discovered at Tescornia Park along Lake Michigan. Residents sometimes call the sculptures "hoodoos."
It's no coincidence the slabs showed up the same week temperatures plunged to . The cold weather blowing from the Arctic and into the Great Lakes plays a role in the slab's formation when temperatures get low enough.